Restaurants, cafes
Yurievskoe Podvorie
Russian cuisine. Unique atmosphere of an original Russian village, compiled by stunning scenery, inside and outside design, staff dressed in old-Russian clothes, homelike atmosphere and traditional Russian cuisine. Serving tourist groups, banquets, corporate events, weddings.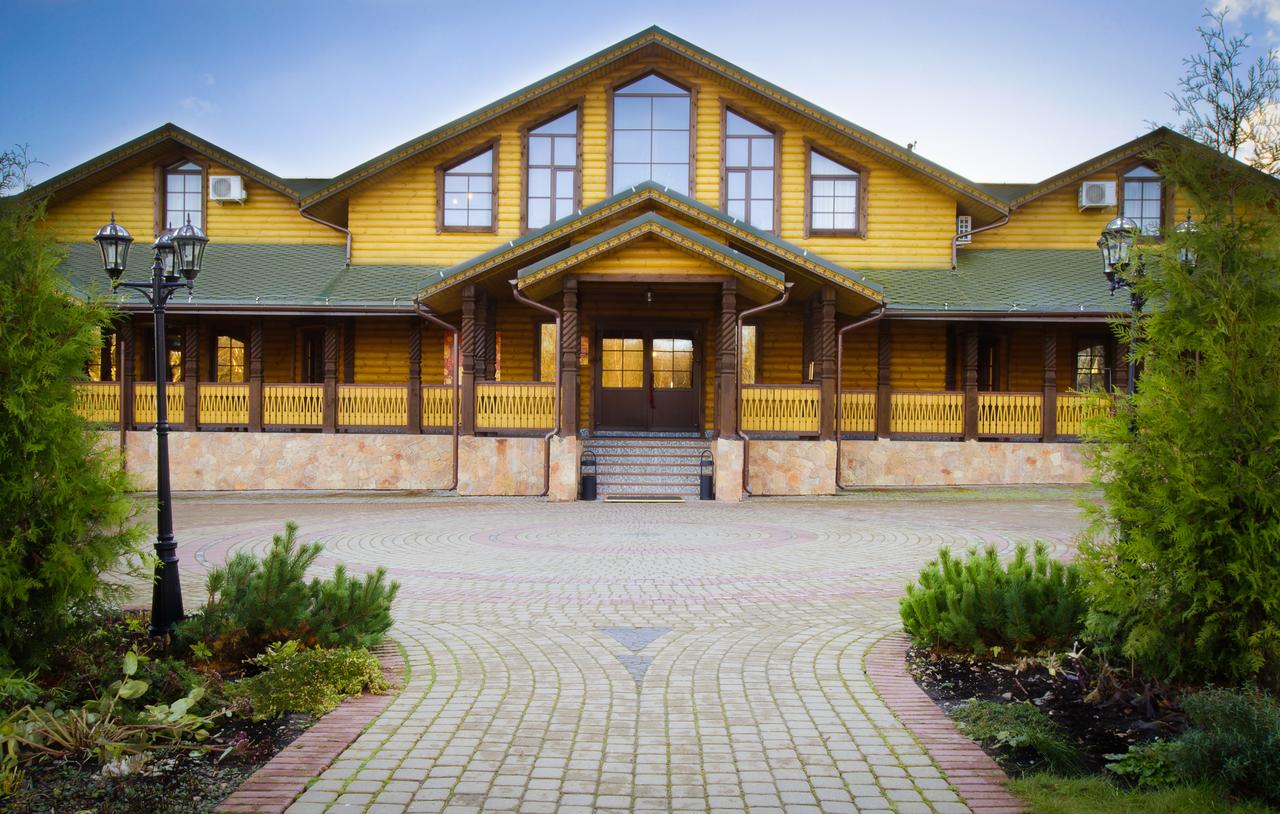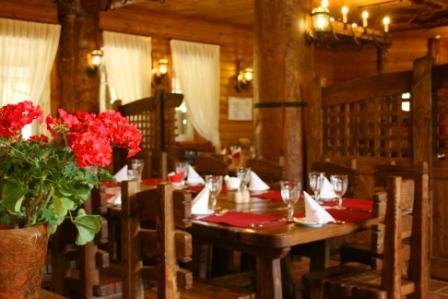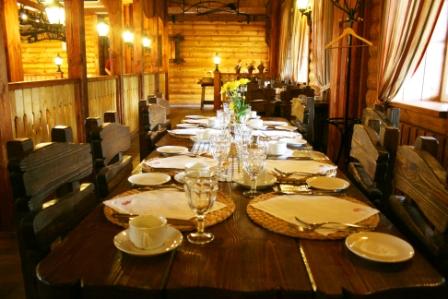 Ilmen
Located on grounds of the Kremlin Park, in the historical city center. Interior styled to ancient Scandinavian. Dishes of Russian and European cuisine.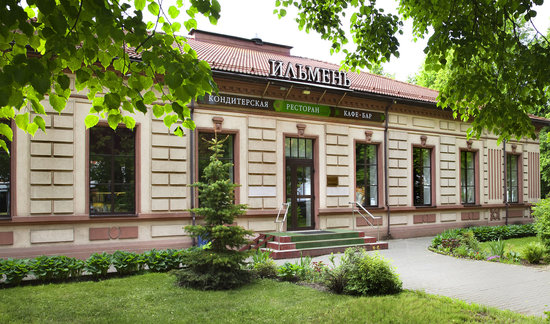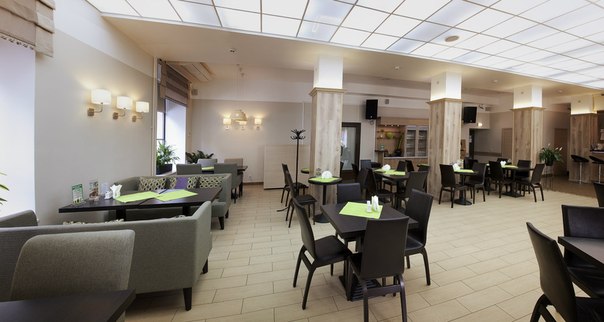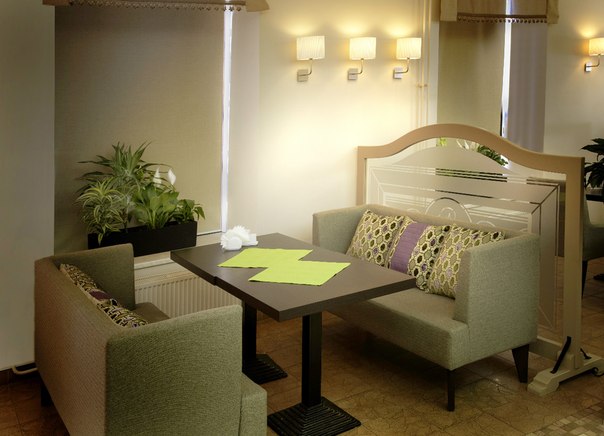 Napoli
Italian cuisine restourant. Imagine the refined dishes of the Mediterranean cuisine, carefully prepared by masters from the products, specially brought from Italy. From May till October, summer teterrace is available. Pizza can be ordered for "take away". Misical evenings.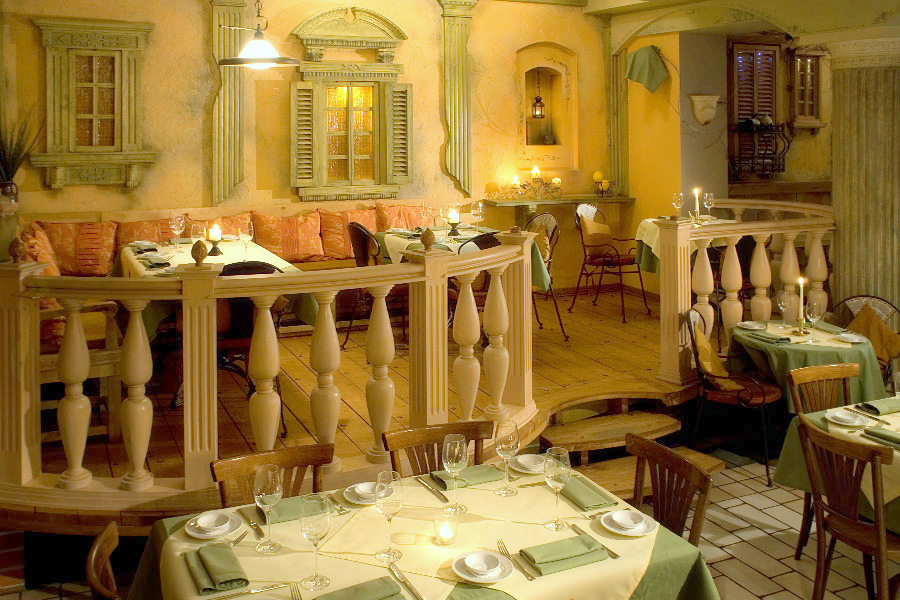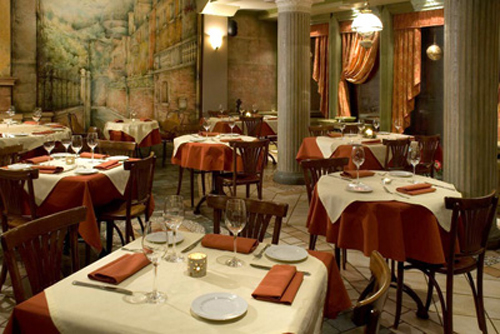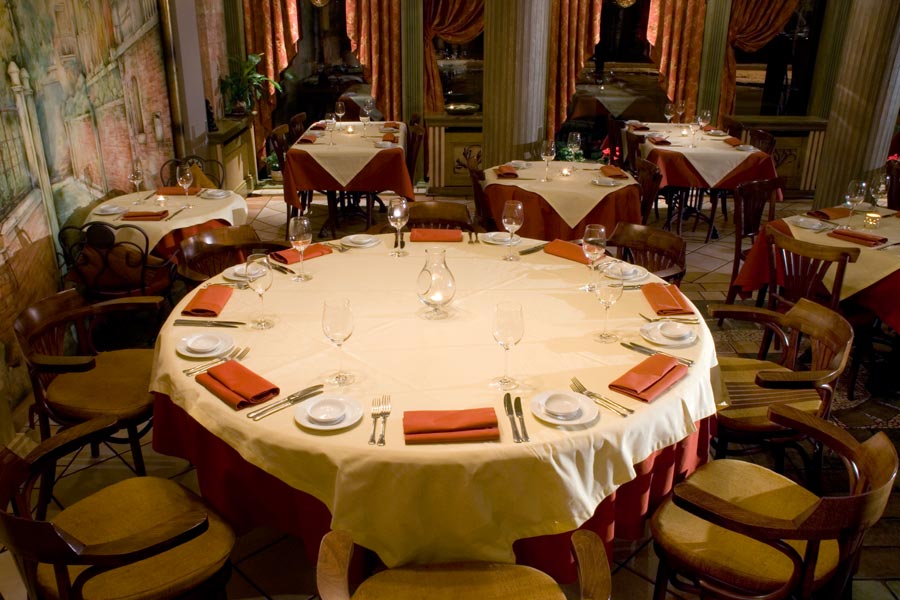 Berg's House
Gastronomy trip to 19th century Russia. Menu to ancient recipes – Russian original kvass, medovukha and hrenovuha (alcoholic beverages), Novgorod fish and meat, pancakes with filings, soups to ancient recipes. Good location at the Trade side: close to the Yaroslavs Courtyard and the Kremlin.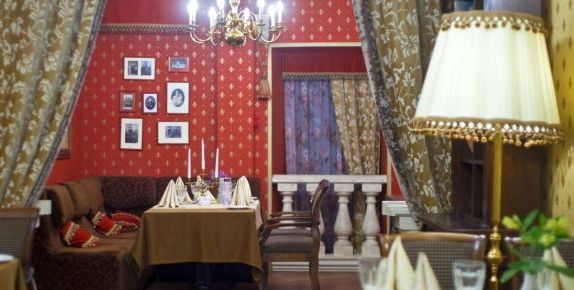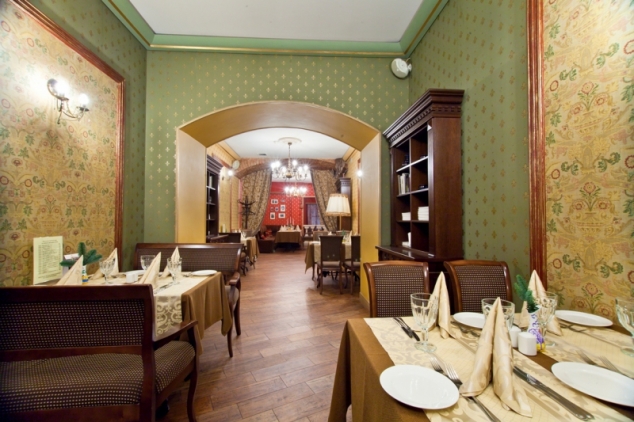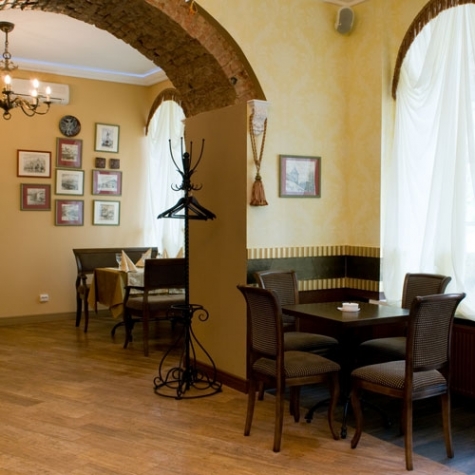 Frigate 'Flagman'
Frigate 'Flagman' is a unique restaurant complex located in the heart of Veliky Novgorod. It opens an incredibly beautiful panorama of the city: the pedestrian bridge, the Kremlin, St. Sophia Cathedral, Volkhov River. In 3 restaurants there are dishes of Russian, European and Oriental cuisine.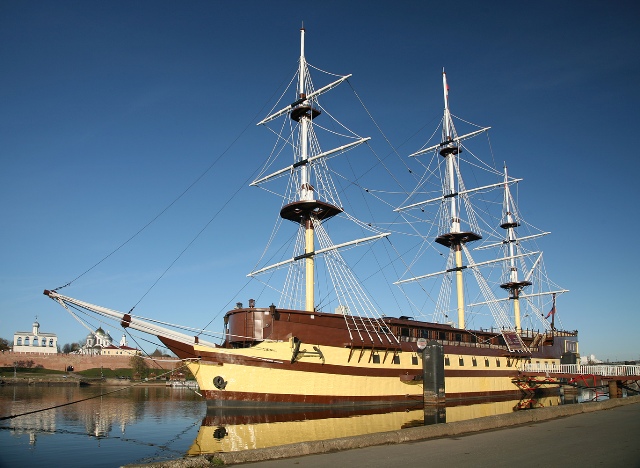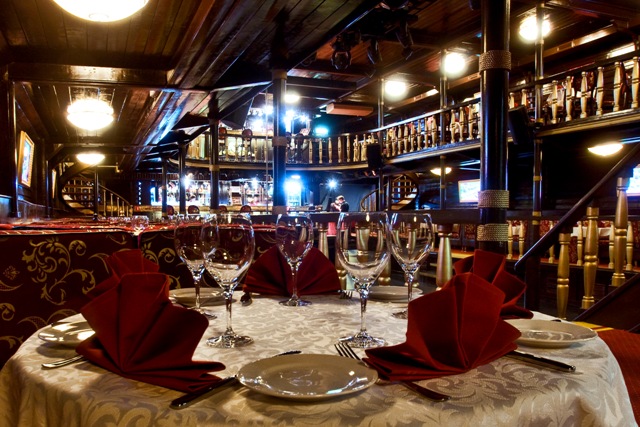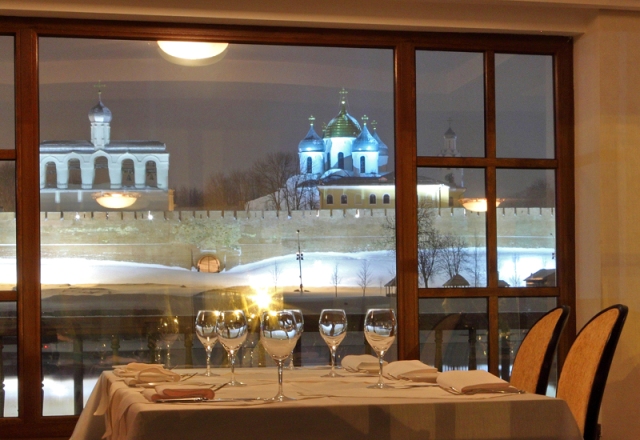 Derzhavny
Located in the historical center of the city, just opposite the Park and the Kremlin. A cosy section of the old-Russian refectory. Russian cuisine, "living beer" (bottle-conditioned), "heady honey ale". Live music.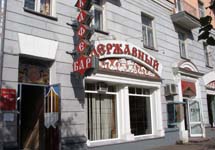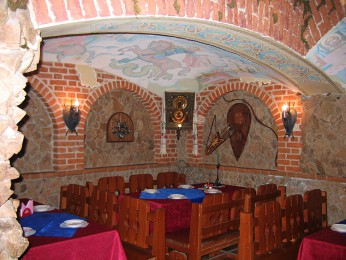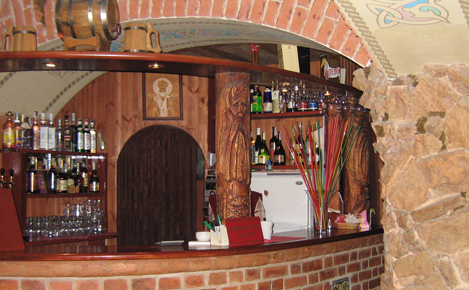 Wasabi
The Wasabi Restaurant is an amazing combination of Italian and Japanese cuisine. The restaurant is located near the city center and is famous for the best business lunches.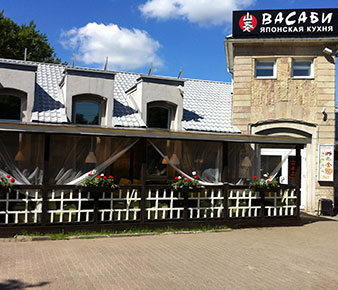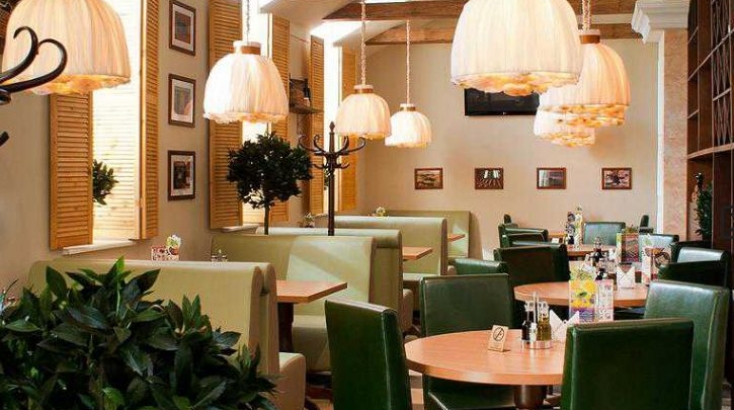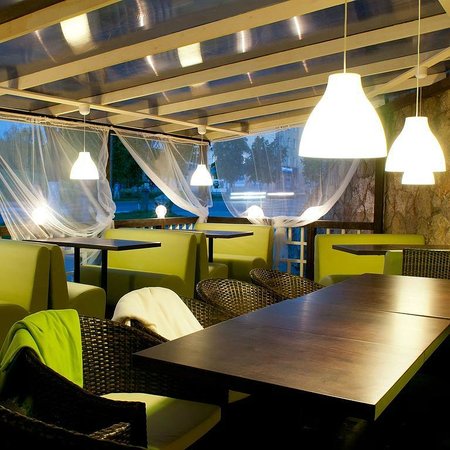 Cafe le Chocolat
City centre. European, Russian, Japanese cuisine. Breakfasts, lunches, dinners. Dainty desserts. Convenient parking.