Welcome to Velikiy Novgorod
VELIKIY NOVGOROD – THE BIRTHPLACE OF RUSSIA
Velikiy Novgorod is one of the oldest of Russian cities, the cradle of Russian democracy, medieval center of trade and crafts, a boundless field of investigations for the historians, architects, and archeologists.
The first reference to Novgorod as a fortified settlement is found in the chronicle of 859.
It is only Russian city that has preserved so many amazing cultural monuments included in list of UNESCO World Heritage sites. The historical, cultural and archaeological heritage of Velikiy Novgorod is century long and cannot be matched anywhere else in Russia. It is the first Orthodox stone church and the first book in Russian; the world's renowned collection of icon; the most ancient example of all Russian Kremlins; the majestic Monument of Millennium of Russia, or Russian history in bronze; and the unique ensemble of the Yaroslav's Courtyard. This is all Velikiy Novgorod.

In 2009 Velikiy Novgorod celebrated its 1150th anniversary. On February 8, 2006, Vladimir Putin, President of Russia, signed the decree "On celebrating the 1150th anniversary of founding Velikiy Novgorod", which bestowed the country-wide status on this event.

The city carefully keeps safe the creations of medieval architects. 37 monuments and ensembles located in the historical center of the city, are put under UNESCO protection.

You can be absolutely sure that having visited Velikiy Novgorod once, you will keep coming back to marvel the mysteries of Russian history unraveled in Novgorodchina (the lands of Novgorod), and to experience the mysterious Russian soul praised by Russian classical poets.
| | | | | |
| --- | --- | --- | --- | --- |
| City | Distance | The duration of the travel by electric train/train | The duration of the travel by bus | The duration of the travel by car |
| Moscow | 524 | 8 hours 00 minutes | 7-8 hours | 7 hours |
| Pskov | 210 | - | 4 hours 10 minutes | 3 hours 40 minutes |
| Saint-Petersburg | 186 | 3.5 hours | 3 hours 20 minutes | 2 hours 20 minutes |
| Valday | 132 | - | 2 .5 hours | 1.5-2 hours |
| Staraya Russa | 90 | - | 2 hours 15 minutes | 1.5 hours |
Servis-Tour
Service Tour
was established in 1992 and has grown
into a successful tour operator offering qualitative services for
foreign and Russian tourists in Veliky Novgorod
Legal address: Slavnaya str., 32/23,
Veliky Novgorod 173000
Post address: Slavnaya str., 32/23,
Veliky Novgorod 173000
Telephone: (8162) 63-48-01, 63-04-58
Tel/Fax: (8162) 63-25-17
Number in TOUR OPERATORS FEDERAL REGISTER: BNT 003675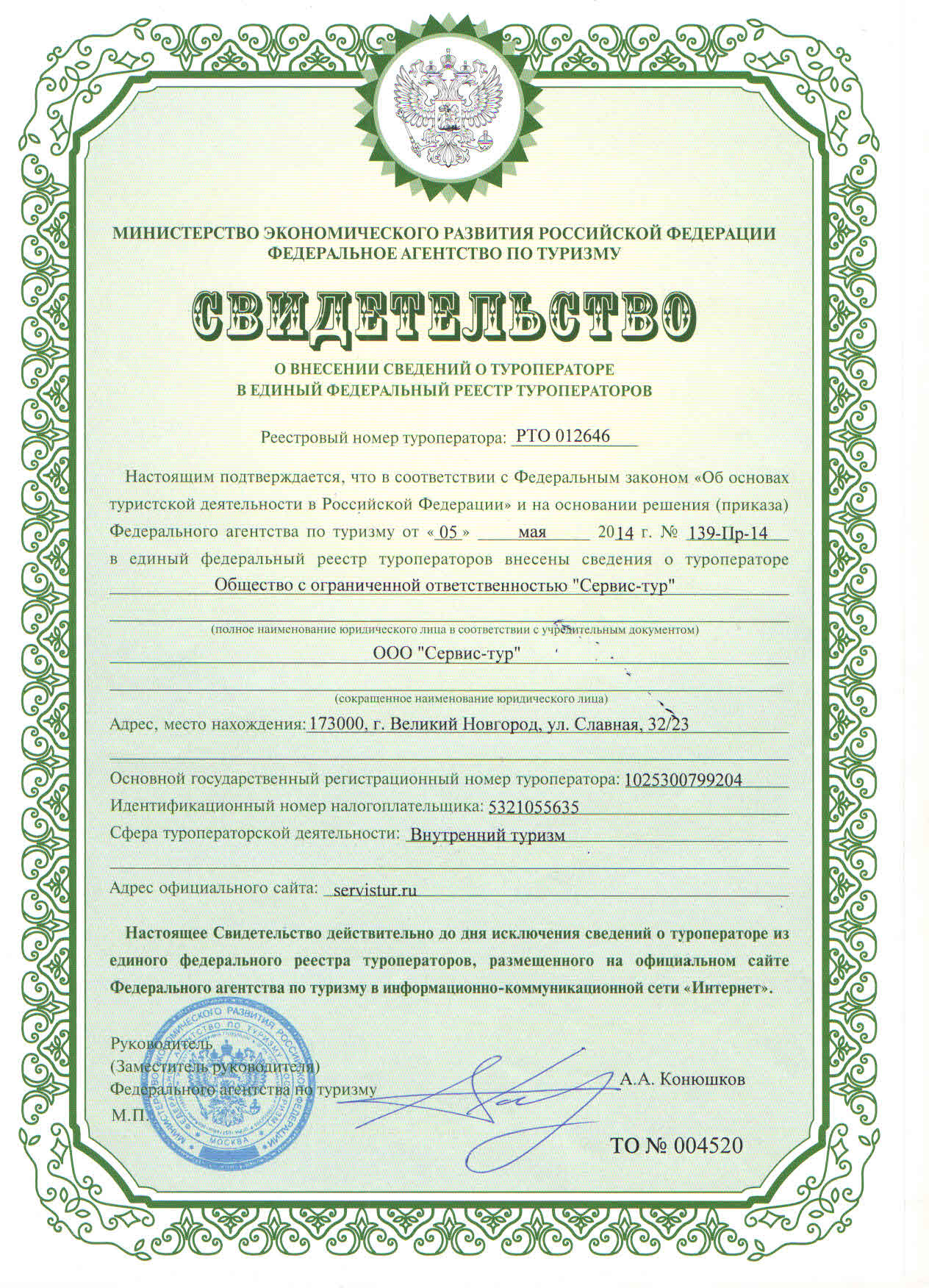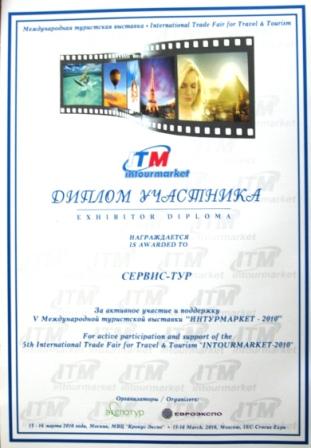 successful experience of services for public arrangements, professional, business, incentive and corporative tourism

profitable, time – proved cooperations with our business partners

professional and strong team

thorough knowledge of local market and skilled consultant on the questions of tourist trip and any public arrangements

optimal combination of price and service quality

creative work and maximum attention towards the customers, individual approach

– pleasant successful cooperation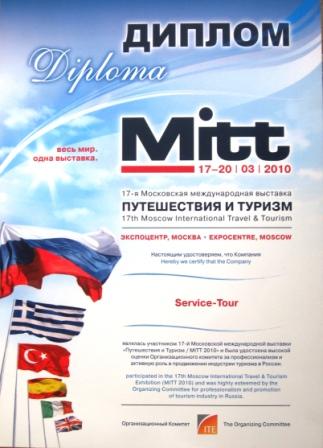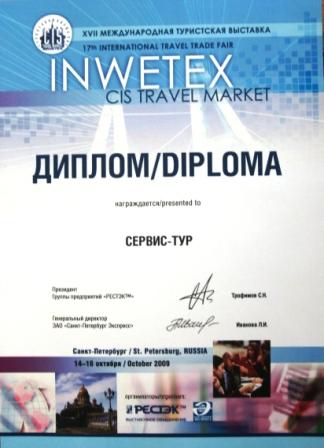 Tourist operator "Service Tour" — reliability, quality and hospitality.
We are always glad to see you and we hope that you will enlarge the list of our regular clients!